Stretch film rewinder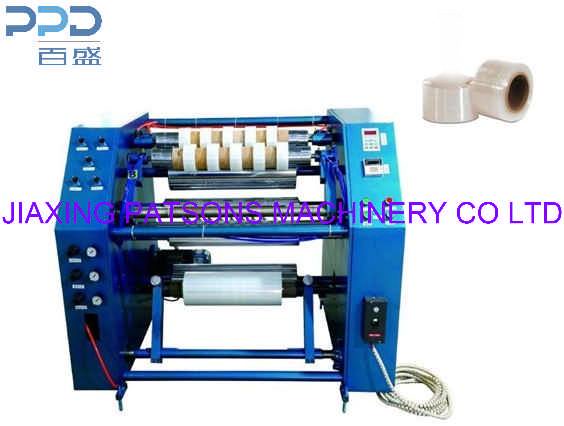 Share to:
S
e
n
d
E
-
M
a
i
l
Shrink film slitter rewinder
PPD-SRK
Shrink film slitter rewind is mainly to slit&rewind the jumbo roll of shrink film into small roll.
Its simple for operating system.it can be work as slitting or rewinding function.This model is Labor Cost  reduced with cost effective.
By the slitting knive system,the mteiral is from the jumbo roll  cut to small roll.
The machine is suit for slit&rewind shrink film,stretch film,cling film etc.
MAIN SPECIFICATION
Material:Shrink film/cling film/stretch film
Unwind roll width:500-1500mm
Unwind roll OD:500mm
Unwind roll ID:3inch
Thickness:7-70micro
Slit roll width:minimum 50mm
Slit roll OD:300mm max
Slit roll ID:1/1.5/2/3inch
Speed:0-300m/min
,